Magazines & Newspapers
Middle Eastern Treasure
-published in "They Draw & Cook"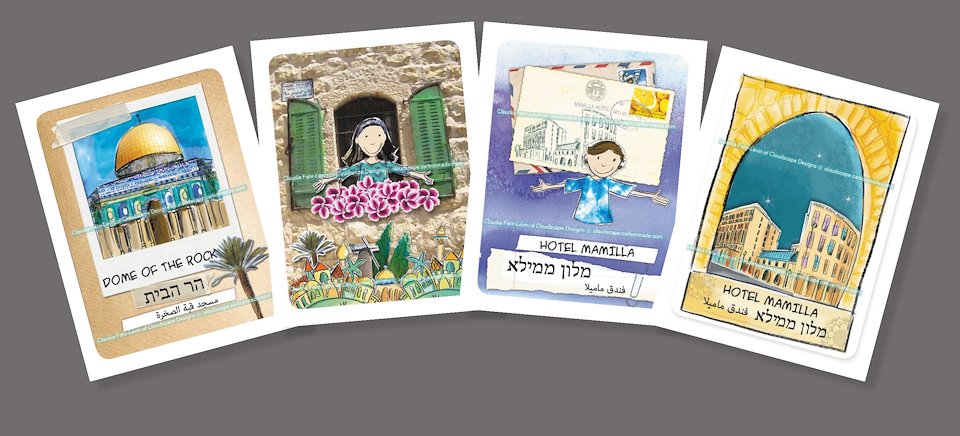 Jerusalem. Work in progress. Sketches for a card game
The Aleph Bet Poster -Published by Jerusalem Post Ivrit
Sabba's soup recipe for Jerusalem Post Ivrit
Relaxing Mom -published in "They Draw & Cook"
Strawbangoberry Shake-published in "They Draw & Cook"
The Animal Aleph Bet Poster-Published by Jerusalem Post Ivrit
Happy Hanukkah Poster -Published by Jerusalem Post Ivrit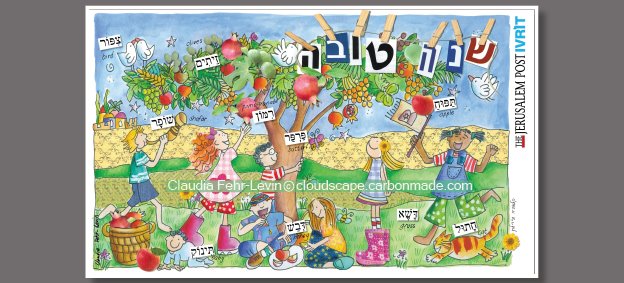 Jewish New Year – Published in Jerusalem Post Ivrit
Dear Japan,charity project for relief funds after the Tsunami in 2012,sold as postcards
For
The Jerusalem Post Ivrit- a newspaper for the whole family
Description
A selection of artworks I have created for poster inserts for The Jerusalem Post Ivrit.
All my artworks start the "good old fashioned way" with inks, pencils, paints and pens, collage & lots of inspiration!!
I then use Photoshop, Indesign & Illustrator to combine it into a collage of fun, colour and textures.
Type
illustration, poster, magazine, greeting cards, Hebrew newspaper, Jewish festivals